This classic work, first published in France fifty years ago, is based on the results of forty years research and application. It combines sound practical advice on the useof the pendulum, in dowsing for water, prospecting minerals, and diagnosing disease, with numerous remarkable accounts of the author's own successes.
These included the discovery of missing persons, teleradiesthesia and telediagnosis of disease.
L'abbé Mermet, a village priest, became famous throughout Europe for his gifts as a radiesthesist, and his research into our natural sensitivity to radiations and force-fields established radiesthsia on a sound basis, raising it to the level of a new science.
L'abbé Mermet, radiesthésiste dit 'Prince des Sourciers' à son bureau
The Poconéols:
What are poconéols?
These medicines come to us from Amazonia, inspired by the spirit of medicine of the Indians of this region, they were developed at the beginning of the 20th century by Father Jean-Louis Bourdoux. These homeopathic drops act directly on the ground of the individual.
Who is Father Bourdoux?
Father Bourdoux is a missionary born in Ussel in Corrèze in 1876.
Student at the seminary in the Tarn, he contracted pulmonary tuberculosis.
Still recovering, he went to Brazil for his first mission for the Franciscans in 1905.
Weakened by travel and the hot and humid climate, he relapsed from his lung disease.
On site, he was treated by Indian healers from Mato Grosso, the Curandeiros. Their pharmacopoeia consisted of decoctions of plants from the region. (bark, resins, leaves, roots)
Delighted with his recovery, Father Bourdoux then became interested in the ancestral traditions of the Indians, in local natural medicine and in plants from the Amazon rainforest.
He returned to France with a collection of plants to start making his compositions. He is also assisted by a whole team of missionaries who help him complete his investigations both in Brazil and around the world. In search of other plants, local flora from various regions of the globe, to develop the most efficient formulas possible, harmoniously mixing plants from the Amazon but also from elsewhere, Father Bourdoux and his team are developing 82 complex homeopathic medicines combining 3 to 6 different plants.
The marketing of Poconéol® began in France in 1925 (today under Marketing Authorization).
Poconéol® are natural homeopathic remedies that come in the form of a dropper bottle in numbered cardboard boxes. Much less known than the tubes of classic homeopathic granules, they are for the most part still marketed today in pharmacies only.
Poconé, a small village in the middle of the forest in Mato Grosso in the heart of Brazil, naturally gives its name to these easy-to-use drugs that are safe and can treat many ailments.
Father Bourdoux, the inventor of the Poconéols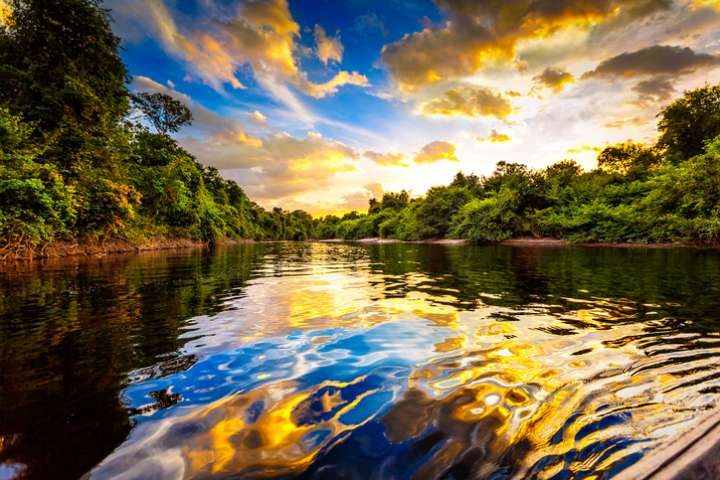 After a childhood in Ussel, in Corrèze, Jean-Louis Bourdoux entered the seminary quite early and studied with the Franciscans in Ambialet, in the Tarn. In 1905, at barely thirty, still recovering from a bad pulmonary tuberculosis, he embarked on a mission in the heart of the Brazilian Amazon. After six months of travel, he arrives on the Mato Grosso plateau, in the small village of Poconé … but in the midst of a relapse of tuberculosis. There, the curandeiros , the Indian healers, treat him and do wonders.
Back on his feet, Father Bourdoux then showed great openness and learned the virtues of local plants from the natives. He travels through remote villages and goes to meet people, discovering a whole tradition of care using plants. For sixteen years, he travels three to four thousand kilometers each year. " I took care to write down the main characteristics of the plants, where they were. I have always managed to get at least one sample, sometimes at the cost of long detours and great fatigue, "he says.
Helped by his colleagues, he brings together two hundred and fifty plants with undeniable curative virtues: in a first directory he numbers them with their indications and, in a second, he specifies the suitable plants for each disease. He then refines his selection of plants with the pendulum in order to assess whether the selected essences are good, neutral, or even contrary. Still using the pendulum, he makes his first mixes after having established the ideal moment to collect each plant. He then keeps them in alcohol for 21 days before filtering them and placing them in an airtight container.
Back in France in 1921 and with his team of Franciscan missionaries, he enriched his formulas with other simple ones from all over the world. In 1925, Poconéol began to be sold in France as homeopathic medicines.
Father Bourdoux's objective was then achieved: to treat as many people as possible, with simple, inexpensive remedies without side effects. He will devote the next forty years to the dissemination of his knowledge and the improvement of his formulas. He multiplies the trips (Greece, Canada, Mexico, Africa, United States …) and returns to his mission of Mato Grosso. At more than 70 years old, in 1950, he was in contact with 44 mission centers around the world. Its correspondents explore local botany allowing the development of the final formula of Poconéol drops as well as Maravilha dragees (whose marketing was unfortunately stopped in 2002). In 1963, the humble priest who became a great scholar died at the age of 87.
Gene Dyke witches for water Gene Dyke with a dowsing rod. Dyke was able to locate water for Conejo Valley residents for over 50 years, November 19, 1982. Photograph by John Mitchell. News Chronicle Collection, Thousand Oaks Library Special Collections
ST. HELENA (CBS/AP) —
With California in the grips of drought, farmers throughout the state are using a mysterious and some say foolhardy tool for locating underground water: dowsers or water witches.
Practitioners of dowsing use rudimentary tools — usually copper sticks or wooden "divining rods" that resemble large wishbones — and what they describe as a natural energy to find water or minerals hidden deep underground.
While both state and federal water scientists disapprove of dowsing, California "witchers" are busy as farmers seek to drill more groundwater wells due to the state's record drought that persists despite recent rain.
The nation's fourth-largest wine maker, Bronco Wine Co., says it uses dowsers on its 40,000 acres of California vineyards, and dozens of smaller farmers and homeowners looking for wells on their property also pay for dowsers. Nationwide, the American Society of Dowsers, Inc. boasts dozens of local chapters, which meet annually at a conference.
"It's kind of bizarre. Scientists don't believe in it, but I do and most of the farmers in the Valley do," said Marc Mondavi, a vineyard owner whose family has been growing grapes and making wine since the mid-20th century in the Napa Valley.
Mondavi doesn't just believe in dowsing, he practices it.
On a recent afternoon, standing in this family's Charles Krug vineyard holding two copper divining rods, Mondavi walked slowly forward through the dormant vines.
After about 40 feet, the rods quickly crossed and Mondavi — a popular dowser in the world famous wine region— stopped. "This is the edge of our underground stream," he said during the demonstration. Mondavi said he was introduced to "witching" by the father of an old girlfriend, and realized he had a proclivity for the practice.
After the valley's most popular dowser died in recent years, Mondavi has become the go-to water witch in Napa Valley. He charges about $500 per site visit, and more, if a well he discovers ends up pumping more than 50 gallons per minute.
With more farmers relying on groundwater to irrigate crops, Mondavi's phone has been ringing often as growers worry about extended years of dryness.
He had six witching jobs lined up over a recent weekend, three homes whose springs were running dry and three vineyards. It's so popular that he's even created a line of wines called "The Divining Rod" that will be sold nationwide this year.
While popular, scientists say dowsers are often just lucky, looking for water in places where it's already known to likely exist.
"There's no scientific basis to dowsing. If you want to go to a palm reader or a mentalist, then you're the same person who's going to go out and hire a dowser," said Tom Ballard, a hydrogeologist with Taber Consultants, a geological engineering firm based in West Sacramento.
"The success is really an illusion. In most places you're going to be able to drill and find some water," he said.
Still, the consistent interest in water witches nationwide even spurred The U.S. Geological Survey to officially weigh in on the fairly harmless practice.
Dowsing has not held up well under scientific scrutiny, the USGS said, adding that dowsers are often successful in areas where groundwater is abundant.
"The natural explanation of 'successful' water dowsing is that in many areas water would be hard to miss. The dowser commonly implies that the spot indicated by the rod is the only one where water could be found, but this is not necessarily true," the survey said in its report.
Christopher Bonds, senior engineering geologist for the state Department of Water Resources, said his agency does not advocate using witchers.
"DWR is an advocate for having qualified and licensed water professionals locate groundwater resources using established scientific methods," Bonds said in an email.
Don't tell that to John Franzia, co-owner of Bronco Wine Co., the nation's fourth-largest wine producer based on sales. It makes wine under hundreds of labels, including the famous "Two Buck Chuck."
Bronco also owns more vineyard land in California than anyone else, and when it needs a new well there's a good chance a dowser will be employed.
Franzia said the company uses many technologies to find water on its 40,000-acres, but turns to dowsers often and with great success.
"I've used witchers for probably the last 15-to-20 years," Franzia said. "Seems like the witchers do the better job than the guys with all the electrical equipment. I believe in them."